While artificial turf is used in indoor fields by many organizations, no corrosion occurs because of surface durability. Artificial turf in indoor fields has the anti-slide feature that increases the mobility level. In outdoors, artificial turf is not at all affected by weather conditions. Less sand is used in indoor fields when compared to outdoor fields. The field is not affected by the burning sun if the field care is done properly. 3 hours of competition on natural grass disrupts the field. Whereas the field is not disrupted even if it's played on the whole day. Replacing disrupted natural grass is hard work. However, if a part of artificial turf is disrupted, that part may be replaced with ease. Sunlight and excessive rain do not harm artificial turf, in fact, rain cleans the artificial turf.
Why Does Artificial Turf Save?
Artificial turf is usually preferred by amateur players. But lately, with the involvement of FIFA, it is possible to see artificial grass in professional fields. Stadiums of major football clubs and professional tennis courts may also be covered with artificial turf. The life expectancy of artificial grass depends on the use. Life expectancy of artificial turf is generally around 10 years in astroturfs. The most important feature of artificial turf is that it brings quality and standard to the fields. Natural grass may vary according to the type of seed, maintenance, and usage.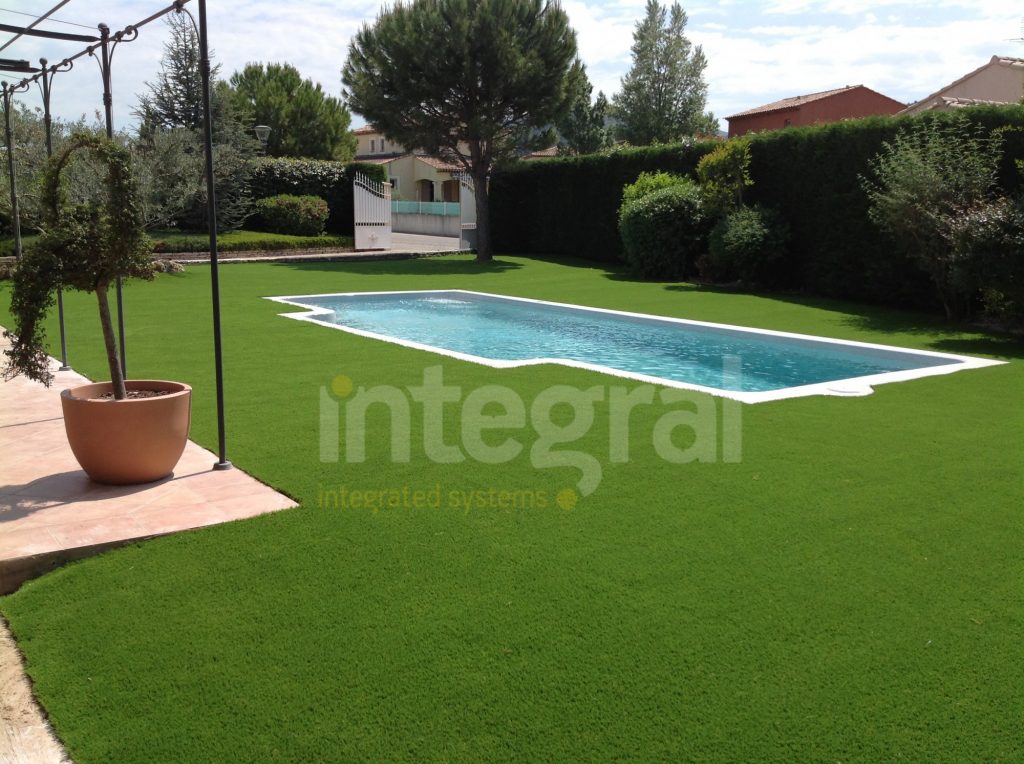 The fact that natural grass pitches have different standards presents an issue for the athletes. There may be compliance problems with natural grass but athletes don't face that problem as artificial turf is a standard product. When athletes get used to the ground, they have the possibility to develop themselves and exhibit eye-pleasing movements. Artificial turf carries less risk of injury compared to natural grass. Artificial turf is environmentally friendly. The reason for this is that it does not consume water, it does not cost electricity and equipment.
Due to global warming, the climate of the world is changing every day. Maintenance of a green area requires constant irrigation. Even more, water is consumed when the weather in warm weather. Natural grass needs to be irrigated 150 days on average in a year. In places where the weather is very hot, this number may go up to 280 days. Water resources are draining away every day. In this case, the value of water increases. To avoid waste of water, artificial turf may be preferred. Natural grass consumes 45 kg of water on average per 1 square meter.
Natural grass requires maintenance that causes a waste of energy and time. Therefore, companies and individual users appeal to artificial turf. Innovations and developments in artificial turf woven technology were enough to increase the demand. Stands as a single unit when it is played on, artificial turf resembles a large carpet and is ideal for large stadiums.